Mens Winter League
Joe Sartini - 2020 Champion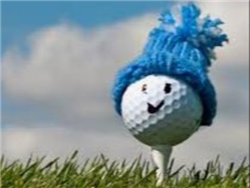 CARTON HOUSE GC - MEN'S WINTER LEAGUE

Standings after week 9 - Final Round


Week Dates Format Course
1 4/5 January Singles Montgomerie
2 11/12 January Singles O'Meara
3 18/19 January Scotch Foursomes Montgomerie
4 25/26 January Scotch Foursomes O'Meara
5 1 / 2 February Singles Montgomerie
6 8/9 February Singles O'Meara
7 15/16 February Scotch Foursomes O'Meara
8 22/23 February Singles O'Meara
9 29 Feb/1 Mar Scotch Foursomes Montgomerie

How it all works
• Winter League will run for 9 weeks – 4/5 January to 29 February / 1 March inclusive.
• It will be a mixture of competition formats – 5 singles and 4 foursomes.• Prizes will be awarded as usual for each weekly competition.
• For the Winter League, the points awarded weekly will be the stableford points scored by the player / pairing, provided the stableford points total in the competition for the player / pairing is at least "level 2s", ie 24 points if on the O'Meara 12-hole, or 22 or 26 points if on the Montgomerie 11- or 13-hole.
• If it transpires that the "level 2s" criterion above results in less than a specific minimum number of players / pairings being awarded stableford points (at least 20 players in the singles, at least 10 pairings in the foursomes), then stableford points will be awarded to those players in the top-20 & ties in the singles and those pairings in the top 10 & ties in the foursomes.
• The points system seeks to include as many players / pairings as possible in the awarding of points, to provide a threshold target (level 2s) for players / pairings during rounds (which may help to keep players/pairings going), and to strike a reasonable balance with the overall administration of the system.
• The overall Winter League winner will be the player with the highest total from their best 6 (now 5) counting stableford scores, of which no more than 4 (now 3) of those scores counted may be from the singles format (10 Feb, 2020 - amendments in brackets due to weeks 3 & 6 being adversely affected by weather conditions).
• If there is a tie for the overall winner, the best individual stableford score from either format will determine the winner. There will be no play-off.
• In the scotch foursomes, you can play with different partners from week to week.
Winter Handicaps
• Winter Handicaps will apply to each of the Winter League competitions (but not to midweek competitions). Adjustments will apply as outlined below, and will be determined by the GUI category the player is in on the competition day:
Scotch Foursomes – the top-4 prize-winning pairings (8 players in total)
Singles – the overall nett winner & runner-up, the gross winner, and the 4 division winners (7 players in total).
Cat 1 – 0.5 shot reduction
Cat 2 – 1 shot reduction
Cat 3 – 1.5 shot reduction
Cat 4 – 2 shot reduction
Cat 5 – 2.5 shot reduction.